"Environmental artist, Land artist and fire sculpture."
Jordi NN (1985) was born in Valencia, Spain. He developed his art skills in different schools and universities such as the UCM (Madrid), USAL (Salamanca) and UPV (Valencia). Jordi NN received a B.A. from the Polytechnic University of Valencia where he completed his art studies period in 2011.
Since 2010 Jordi NN has experience in cultural projects, art exhibitions and events all over Europe. He has also participated in international projects in different countries such as Taiwan, the USA, Argentina, Vietnam, Mongolia, etc.
The coexistence between nature and human beings is the main conceptual axis always underlying his work. Through his most recent work, the artist is best known for his installations created for a specific place with monumental dimensions and ephemeral character.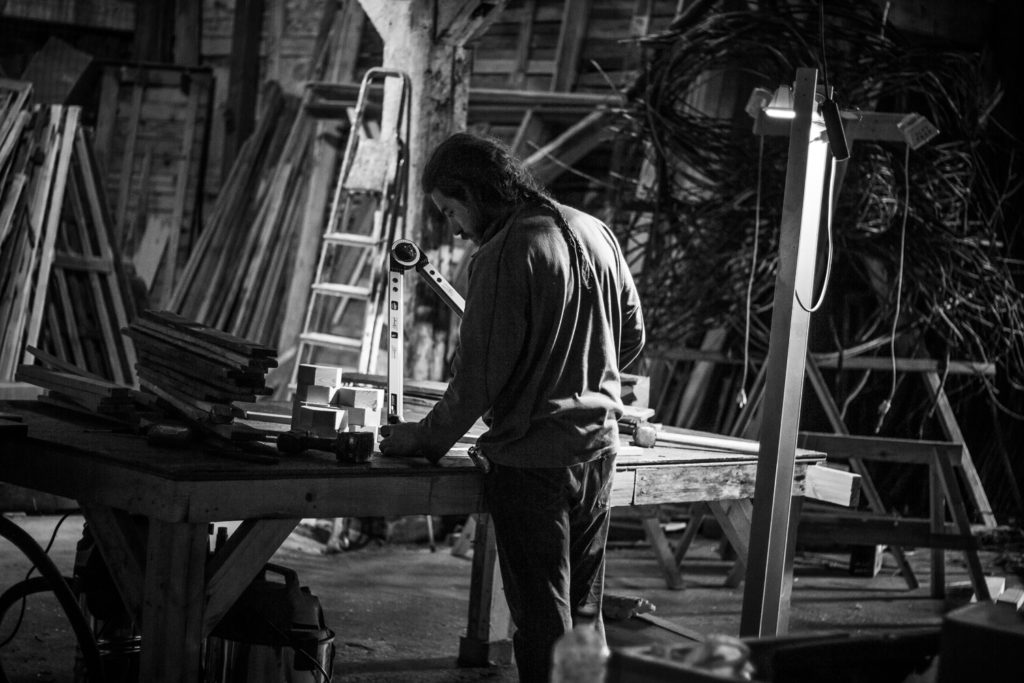 Jordi NN art-projects invite people to take a break and listen with their eyes. To walk around the art objects and see the sound of silence. To have their minds being touched by another reality. I do not try to change anyone's mind, but to offer a chance to consider another point of view.
At the current epoch when everything runs so fast that people usually are not able to stop and have a look around, I invite people to reflect on where they are, where they come from and what direction they are heading to. I feel the need to provide aesthetic tools as a bond between the past and the present, at the same time aiming for the future. An intimate encounter occurs through an object that sometimes acts as a temple of the mind and sometimes as an offering ritual experience. A real-life encounter is composed of the forces of nature and the world of ideas.
As an artist that belongs to the Anthropocene epoch, I dive deeper and deeper into the comprehension of the human being and his relationship with the World and Nature. Every piece I am developing nowadays has strong roots and connections with nature (by my choice of materials and technique), the people (by their traditions as well as modern local society) and my own experience which gives a shape to my ideas.
The way to mature the artistic concepts involves different layers which I consider to be very interesting. Science, history, mythology and traditions are essential. The more I research, the more connections I find between beliefs and facts, symbols and languages.
Related projects or collaborations