"S koljena na koljeno" (Passed through generations) is an artwork related to the cultural identity of the Island of Rab, Croatia. A land-art installation to pay respect to the set of characteristics that this island is unique for.
Cultural identity is a part of a person's identity. I believe a place could have its own cultural identity, self-conception and self-perception. And like each person's identity, every location identity is related to the environment (orography and nationality), biodiversity (races and ethnicities), beliefs and behaviours, generation or any kind of social group that has its own distinct culture as in this case, the islands of Adriatic sea.
In the anthropocentric epoch the boundaries between environment and human are more interlaced than ever. It feels it is not possible to understand about most of locations or areas without the human influence on them.
In this case to realize this artwork I combined three main elements.
The geological and biological resources of the island
An ancient Dry-Stone wall
Glagolitic, the first Slavic script.
It is a building method by which structures are constructed from stones without any mortar or bind them together.
The art of Dry stone walling was inscribed in 2018 on the UNESCO representative list of intangible cultural heritage of humanity.
This technique is a long tradition in Croatian coastal areas, It is hard to precisely pinpoint when people started to use dry-stone walling but some say that it dates back to before written records.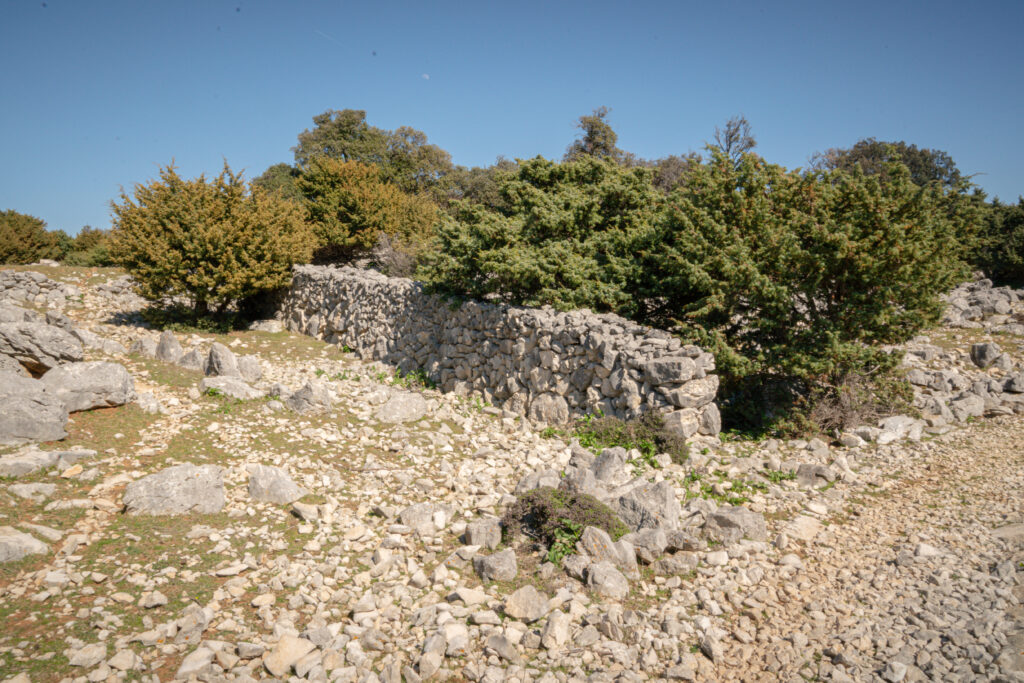 The Glagolitic script is the oldest known Slavic alphabet. It is generally agreed to have been created in the 9th century by Saint Cyril, a monk from Thessaloniki.
The Glagolitic alphabet was preserved only by the clergy of Croatia and Dalmatia to write Church Slavonic until the early 19th century.
Nowadays it is considered as an element of history and identity of Croatian culture.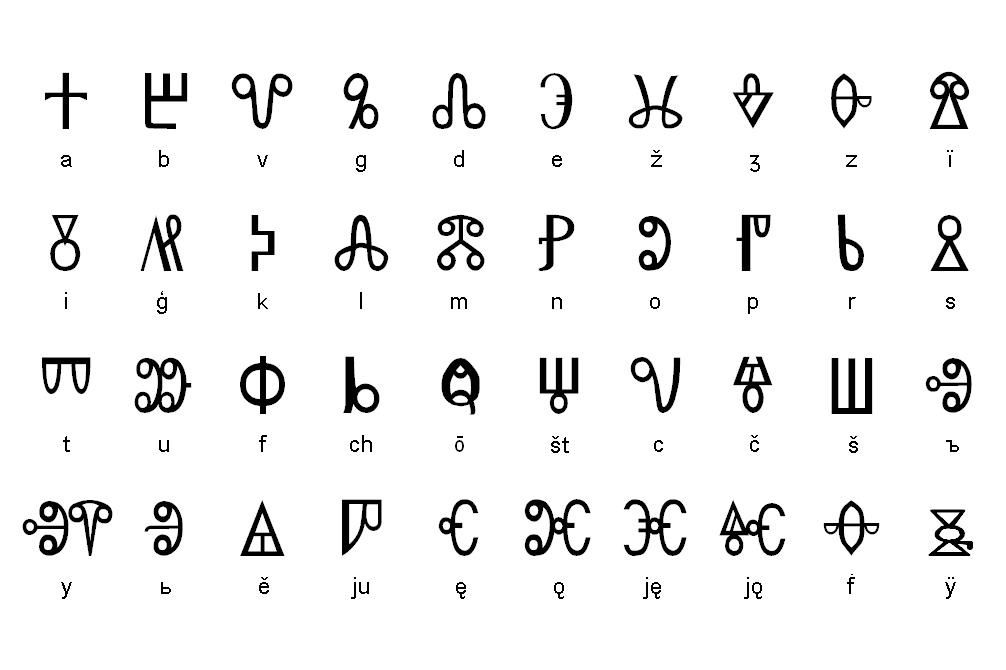 Combining these three elements I wrote the name Rab on a 15 m x 6 m composition. The composition is sort of camouflaged, hidden to the naked eye that is too close to it, becoming a sort of a ruin that could be there for generations. This site-specific work tries to become part of the landscape giving the spectator the feeling of how life could be in that location generations ago. At the same time, the composition invites the spectator to get enough distance of the object to consider landscape and artwork as one unity having a glimpse of the whole picture to get the meaning of it.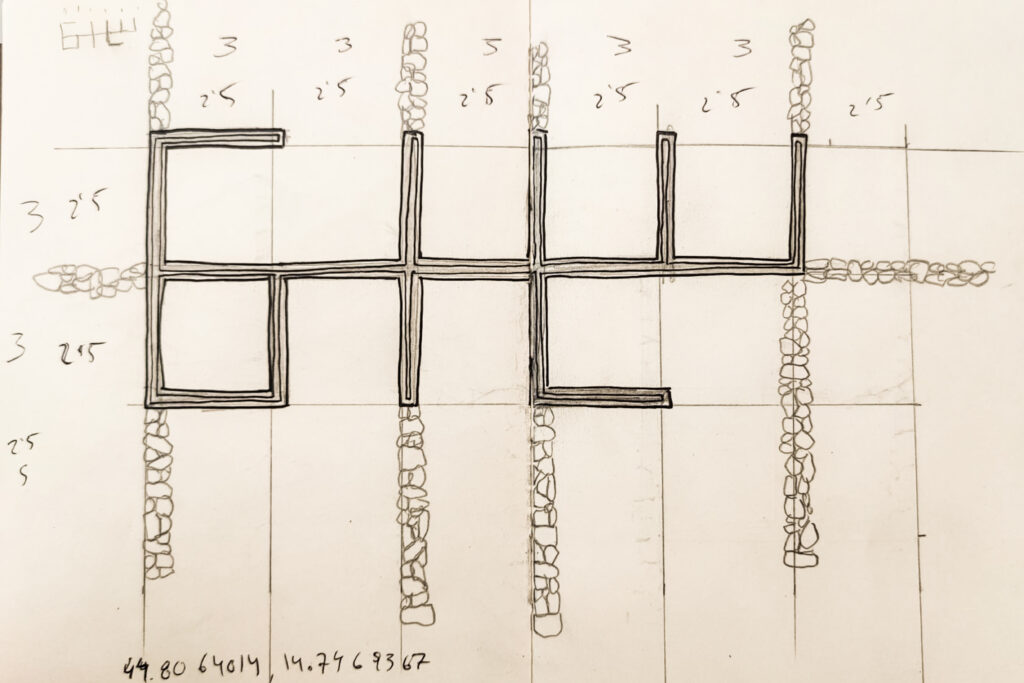 Height / 1.80 m
Width / 15 m
Depth / 6 m
Ancient dry-stone wall
Mountain rocks

Glagolitic script

Oswaldo Malket
Mahin Eyzazli
Lea Zirkler
Elina Rantala
Ana Hernández
Júlia Campos
Iñaki Balier
Clara Pineau
Kristina Pongrac
Marie Malinovic